Sansei Shuri International
The Meaning
The word "Sensei" means teacher.  The number 3 in Japanese is "San".  The word "Sansei" was created to represent the 3 generations of teachers of the lineage we follow.
Shuri is the style of karate that we study; Traditional Okinawan Shuri-Ryu.
At Sansei Shuri International we strive to enhance our communities and to further our knowledge and not be limited to an "Inside of the Box" mindset.  We do not want to limit a student's potential. Every student is given the best opportunity to grow and learn at a global level.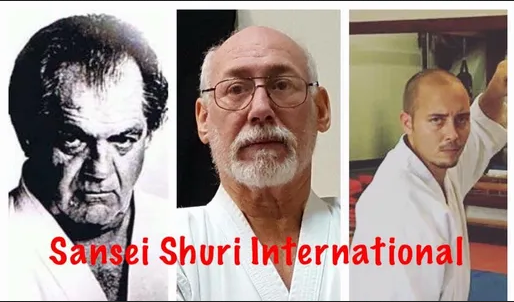 Very happy with the quality of this karate school. My kids started recently and I love seeing how accepted they were. My son has been bullied at school and I have already seen a difference in his self confidence.
My children enjoy going to classes at Sansei Shuri International so much! They have become such well rounded people not just in the martial arts but in all areas. My daughter made straight A's all year this year! Her focus has improved so much! My son has become such a leader in all he does! There is such a family environment at the school. Outstanding instructors that take the time for each child one on one. There is no where else I would rather have my children training!
[/vc_column]